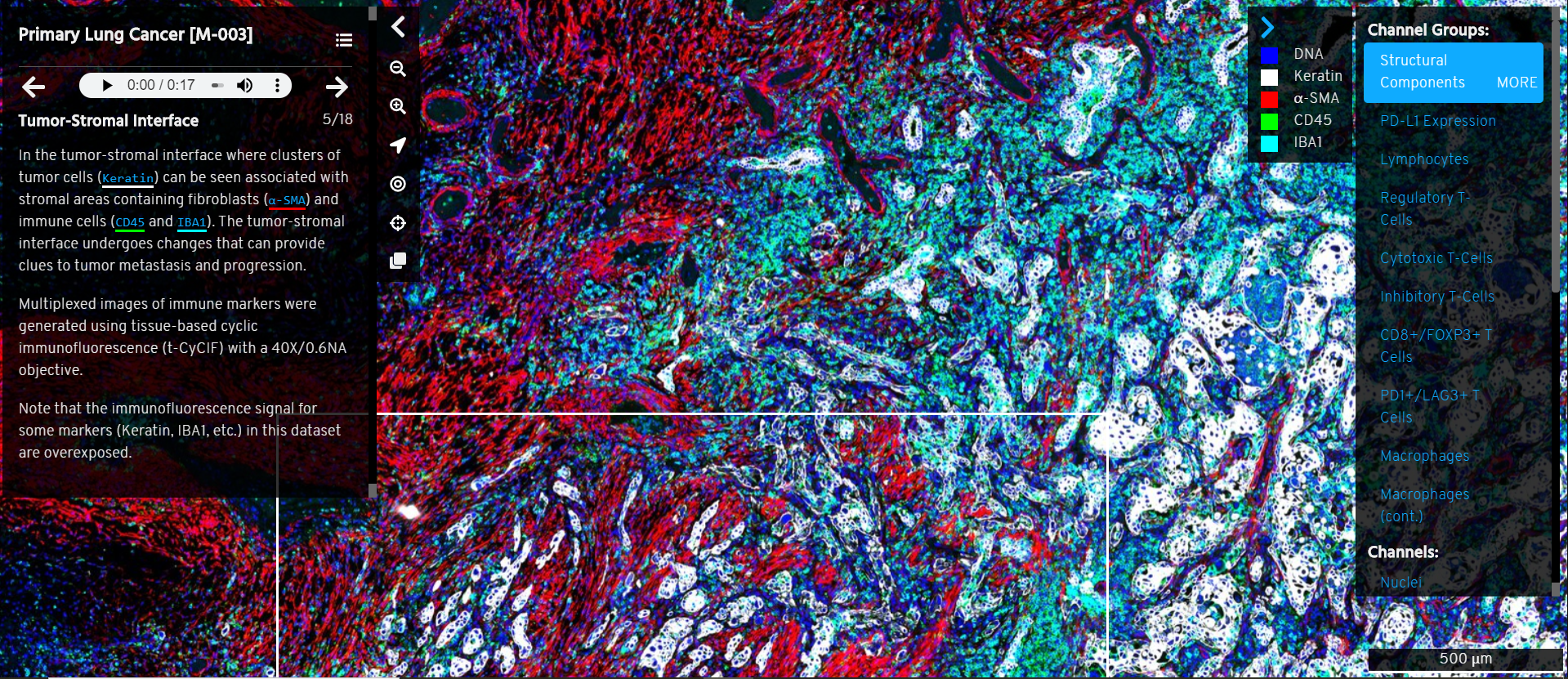 Narrative Online Guides for the Interpretation of Digital-Pathology Images and Tissue-Atlas Data
Nature Biomedical Engineering, 2021.
Multiplexed tissue imaging facilitates the diagnosis and understanding of complex disease traits. However, the analysis of such digital images heavily relies on the experience of anatomical pathologists for the review, annotation and description of tissue features. In addition, the wider use of data from tissue atlases in basic and translational research and in classrooms would benefit from software that facilitates the easy visualization and sharing of the images and the results of their analyses. In this Perspective, we describe the ecosystem of software available for the analysis of tissue images and discuss the need for interactive online guides that help histopathologists make complex images comprehensible to non-specialists. We illustrate this idea via a software interface (Minerva), accessible via web browsers, that integrates multi-omic and tissue-atlas features. We argue that such interactive narrative guides can effectively disseminate digital histology data and aid their interpretation.
Material
Citation
Software
Publisher